Administrative staff
Honorary President: Daniel Hermant
Director: Didier Bigo
Didier Bigo is currently a part-time professor of International Relations at King's College London and at Sciences Po Paris. He is a former vice president of the International Studies Association (ISA). He founded the International Political Sociology (IPS) section of the ISA with Martin Heisley. In collaboration with Rob Walker, he created the IPS journal and acted as its first co-editor-in-chief. Didier is also the founder and co-editor-in-chief of the academic journal Cultures & Conflits.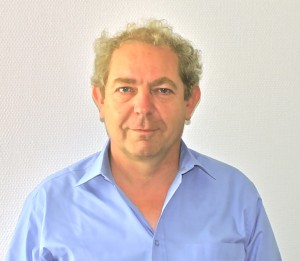 Secretary General: Laurent Bonelli
Laurent Bonelli is an assistant professor of Political Science at University of Paris-Ouest, Nanterre-La Défense. He is also the current co-editor-in-chief of the journal Cultures & Conflits. Laurent's research specializations include urban security, surveillance, and counter-terrorism.

EU projects Manager: Miriam Mir
Miriam Mir is a consultant charged with the coordination and management of projects sponsored by European Union Framework Programs. She previously worked for the Centre for European Policy Studies (CEPS) in Brussels.
Associate Researchers
Anthony Amicelle (University of Montreal)
Tugba Basaran (University of Kent, Belgium)
Laurent Bonelli (University of Paris-Ouest, Nanterre, France)
Stephan Davidshofer (University of Geneva, Switzerland)
Elspeth Guild (Radbound University Nijmegen, Netherlands)
Emmanuel-Pierre Guittet (University of Manchester, United Kingdom)
JP Hanon (Special Military School of Saint Cyr, France)
Julien Jeandesboz (Free University of Brussels, Belgium)
David Krivanek (Open Democracy)
Médéric Martin-Maze (Sciences Po Paris, France)
Antoine Mégie (University of Rouen, France)
Christian Olsson (Free University of Brussels, Belgium)
Francesco Ragazzi (University of Leiden, Netherlands)
Amandine Scherrer (CCLS)
James Sheptycki (York University, Canada)
Anastassia Tsoukala (University of Paris-Sud, France)